MSIE 4.0 hands a baton to ReCap 4.0 to continue a mission of strengthening engineering and technology education in Thailand to support a sustainable smart industry.
Time flies. Our journey began three years ago from a simple dream that we can make a difference for Industrial Engineering programs in Thailand to support a sustainable smart industry. Season after season through these three years, we, six partner universities in Thailand and three partner universities from Europe, have collaborated relentlessly to develop a new curriculum, new courses, and a laboratory as well as to adopt active learning for effective teaching and learning. Our simple dream has become tangible fruitful outcomes in our reach.
MSIE 4.0 that has focused on the development of the resources covering educational programs, materials, and facilities will become ReCap 4.0 that will focus on human resource development. Dr. Pisut Koomsap, the MSIE 4.0 project coordinator, submitted a winning proposal on Reinforcing Non-University Sector at the Tertiary Level in Engineering and Technology to Support Thailand Sustainable Smart Industry (ReCap 4.0) to the 2020 Erasmus+ program call for proposal. It is the dissemination of the outcome of the MSIE 4.0 project. ReCap 4.0 is a three-year joint capacity-building project between five universities representing different regions of Thailand and three EU partner universities proposed to enhance the capacity and ability of the non-university sector at the tertiary level in Thailand for the effective delivery of engineering and technology knowledge and skills related to Industry 4.0 to support Thailand sustainable smart industry and to strengthen a partnership among participating European and Thai universities as well as benefited non-university sector. ReCap 4.0 that is worth 989,888.00 Euro was one of 164 selected proposals from 1005 applications and was the only selected one to be led by a university from Thailand.
ReCap 4.0 officially begins on November 15, 2020.
—————————-
"Make our educational competence shine a way for generations to come."
—————————-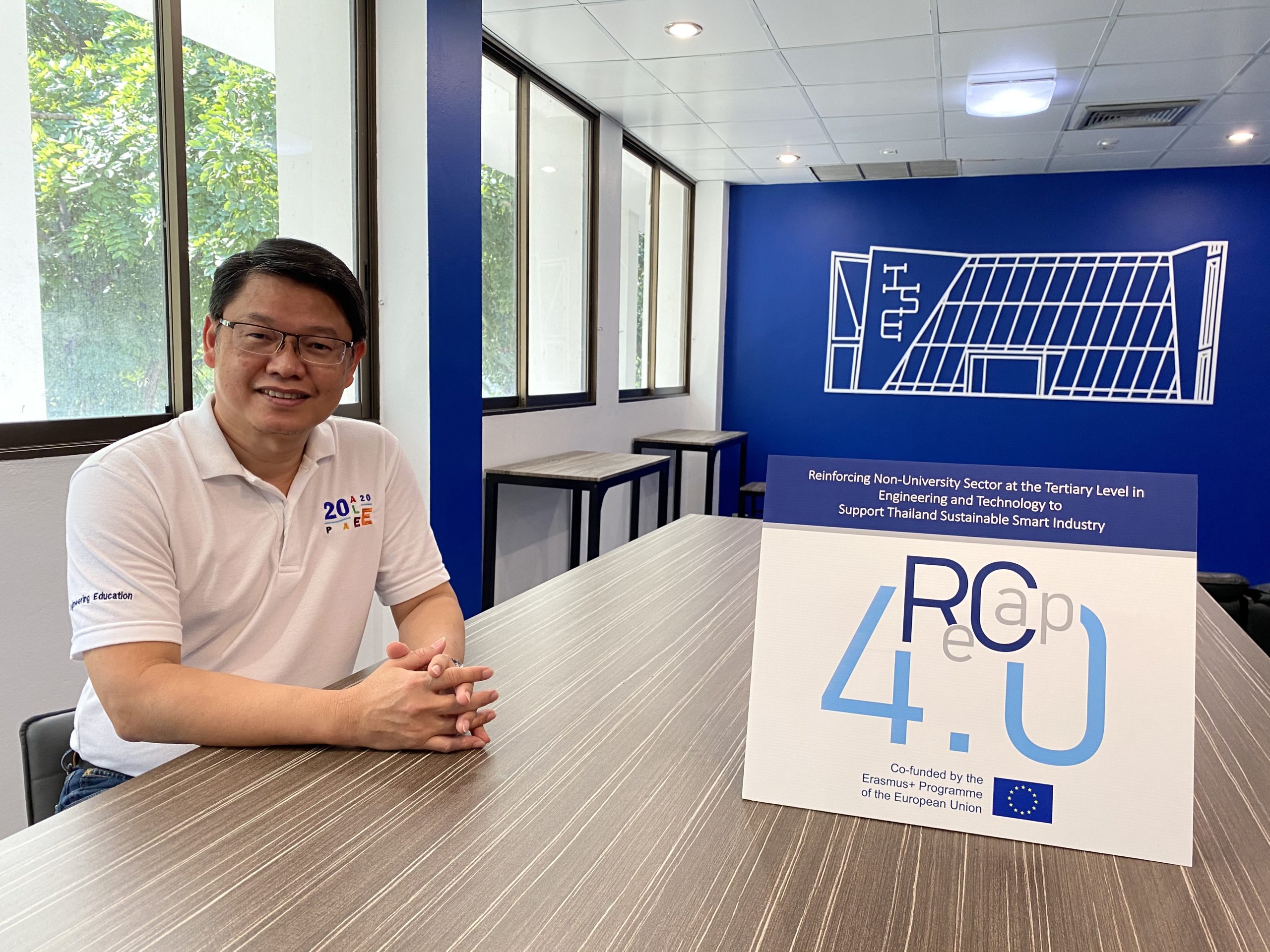 Visit the post on…
Official Project Facebook page: Click
Official ISE Dept. Facebook Page: Click 
Please follow and like us: